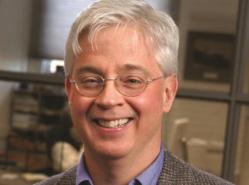 Worcester, MA (PRWEB) June 11, 2013
Michael Elmes, a professor in WPI's School of Business, has been awarded a grant through the Fulbright Scholars Program to lecture and conduct pioneering research on food security, sustainability, and social justice in the Netherlands during the 2013-14 academic year. This is the second Fulbright award for Elmes, who was a Fulbright Scholar in New Zealand in 2005, an experience that led this year to the establishments of a WPI student project center in that country.
Through a separate award, Steven Taylor, an associate professor in the School of Business, will spend a month at Massey University in Auckland, New Zealand, as a Fulbright Specialist. Taylor will help that university enhance its arts-based educational programs, particularly through the use of theatre as a learning tool for business students and faculty members.
The Fulbright Program, the U.S. government's flagship program in international educational exchange, is sponsored by the United States Department of State, Bureau of Educational and Cultural Affairs. Each year, the traditional Fulbright Scholar Program sends 800 U.S. faculty members and other professionals abroad to lecture and conduct research in a wide variety of academic and professional fields. Thirteen current members of the WPI faculty have served as Fulbright Scholars; Elmes is the first to have received two such awards. The Fulbright Specialist Program awards grants for faculty members and professionals in the United States for short-term collaborative projects at host institutions in over 100 countries.
"These prestigious awards reflect the high quality of our faculty members and the relevance of their research to issues and concerns that span our increasingly global society," said Eric Overstr